Curating an artists-in-residence in Tokyo 1
Cathi Jefferson, a Vancouver Island based potter, was invited to Ota Ward, the largest ward of metropolitan Tokyo, staying for a month in 2013.   This project, Artist in Residence Ota, was funded by Ota Ward and they hired me to curate an artist from Canada. The biggest typhoon hit Tokyo on the installation day, but the exhibition was well received and the project went well.  Here I will report how Cathi's month was: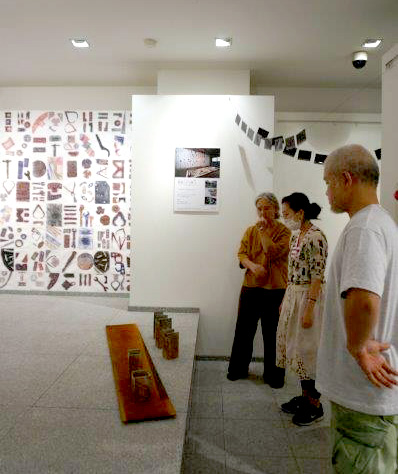 Cathi was busy every day.  She created solo and collaborative pieces.  I am sure it was a challenge to work  with the clay and kiln that she was not familiar with.  She didn't have time to do test them, and some of her pots cracked at the last moment.  But she remained positive and enthusiastic always.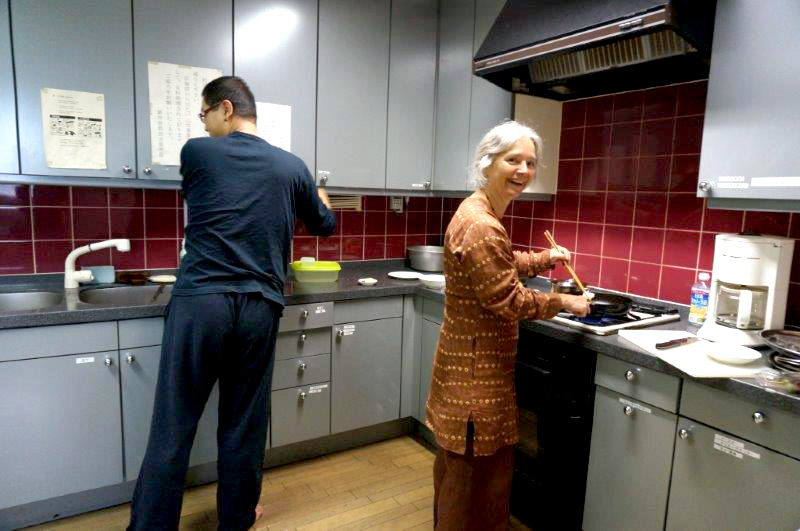 Cathi and I stayed in an  apartment building. 
The advantage of staying in Tokyo is the city. She went see museums, sightseeing spots and ate at various Japanese restaurants.  She also had a one-day trip to Kasama.  She visited two pottery masters in their ateliers.   We also stopped at a sake breweries and enjoy tasting different sake.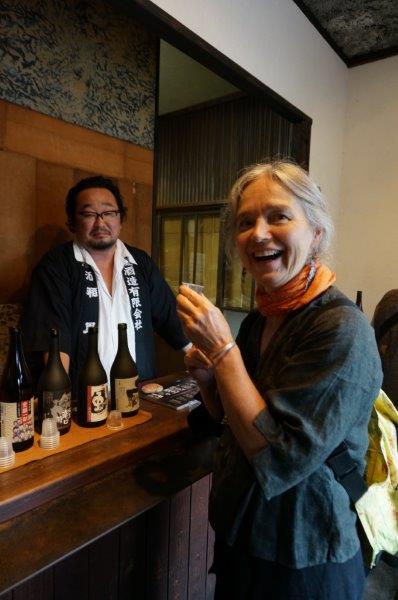 People in Tokyo liked to spend time with Cathi.  She stayed one day with her host family.  Cathi's two art workshops were full of people.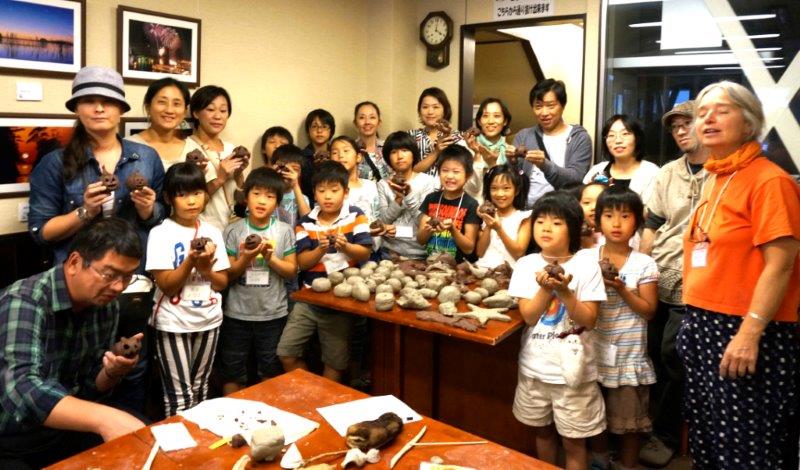 Cathi Jefferson taught workshops for children and parents.  (October 13, 2013)