Four reasons why this workshop is valuable for you
Before I moved to Canada I studied Japanese textile art under a kimono fabric making master, Tetsuo Koyama, who is one of the important artists and educators in Japan. Master Koyama will come to teach a four-day intensive workshop at the Coast Collective Art Centre on September 25th, 26th ,27th and 28th (10 am to 5 pm), 2017. I would like to tell you how this workshop is valuable for you.
If you love abstract/semi-abstract art, and are interested in creating your own abstract piece, this is a perfect opportunity. Master Koyama has developed his abstract textile art throughout his artist-life, and now 84, tirelessly creates and shows his new pieces every year. In this course, you will start individual pre-workshop design-conversations with him to make your own design by emails through me. Then in the workshop, you will continuously exchange creative discussion on your piece face to face with the fine textile-making master from Japan.
If you are interested in Japanese art or culture, this is the workshop you should take this fall. In the 1950s, Tetsuo and his father, Yasuie, reintegrated the Japanese oldest woodblock print dyeing method, which once had died out in the medieval age when more economical stencil dyeing methods became popular. Master Koyamas' textile works that creatively restored the expensive and very time-consuming ancient art in the contemporary era are highly recognized by the people of Japan and were bestowed the title of An Intangible Treasure in textile art. By creating your piece with Master Koyama the younger, you will learn about a real Japanese aesthetic that is ancient as well as new.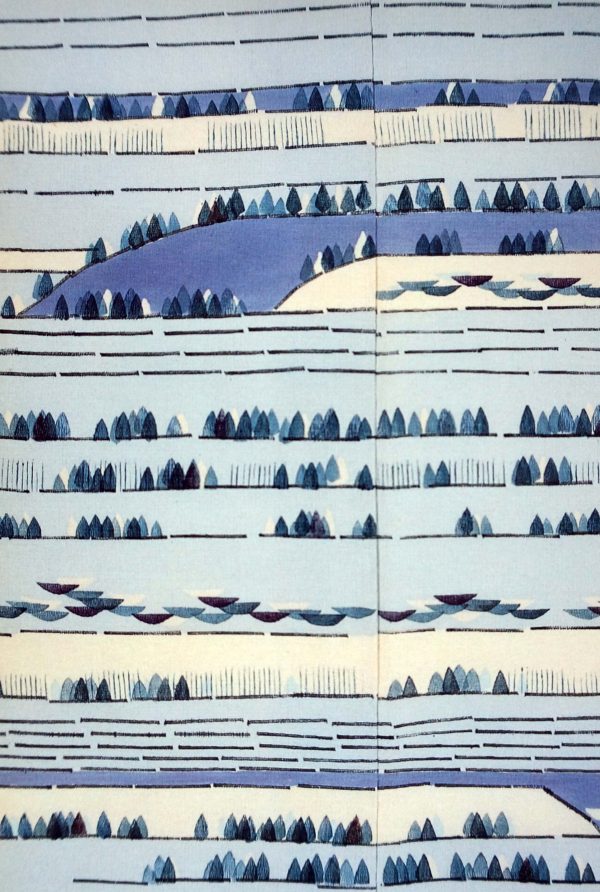 This workshop is not only for textile artists but also anyone who likes to enhance his/her own creativity. Since kimono fabric making arts are considered as the equivalent of fine paintings. Master Koyama has taught not only kimono fabric-making artists but also painters in Japan. In 2014, when Tetsuo held his first intensive workshop on Vancouver Island, the artists were from various art media, such as a graphic design, woodwork, print making, poetry etc. His workshop was well received by local Canadian people and documented by a Canadian film maker, Phil Ives: https://www.youtube.com/watch?v=U5gL28L2Lbc
This is an extremely rare opportunity for you to be able to learn directly from a highly ranked traditional Japanese artist visiting from Japan. Master Tetsuo Koyama is an open-minded man who stoically has trained himself for more than 60 years with the traditional techniques and yet created something not traditional but universal. Please join us and immerse yourself in this fall course!
Workshop brochure:Woodblock print dyeing workshop in Colwood
7 responses to "Four reasons why this workshop is valuable for you"