Japanese traditional silk paintings made by Canadian artists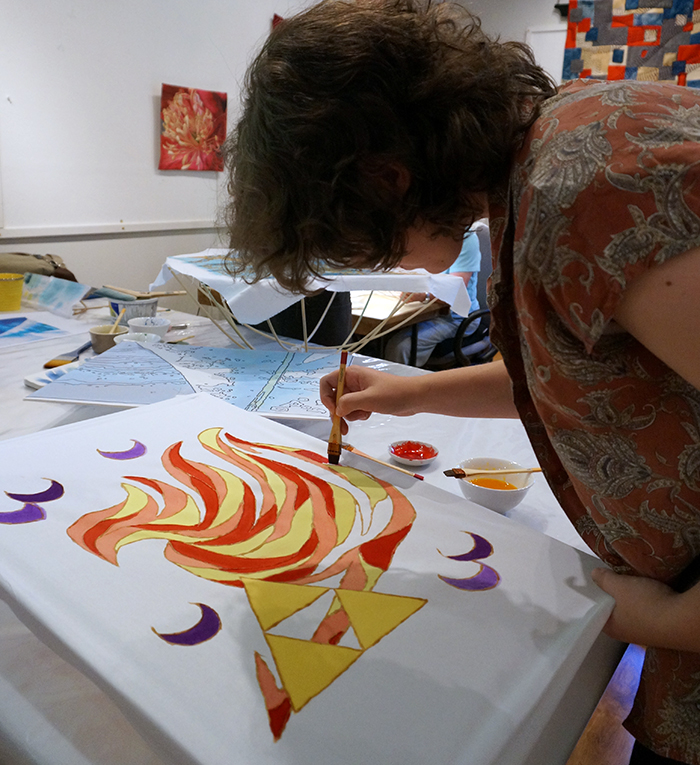 I like sharing yuzen dyeing technique with people in Canada because the way Canadian people learn the method is very different from how I learned it. I enjoy observing the difference.
The Canadian people who came to my yuzen class learned yuzen dyeing method flawlessly and freely; people quickly caught onto what I demonstrated and then quickly changed what they were introduced into their own comfort zone. I couldn't be like this when I learned yuzen dyeing from a master, Tetuso Koyama in Tokyo; I always mimicked his hand movements and posture as precise as possible and tried to assimilate without changing anything. I think my way of learning has previously been a common way when a students learn traditional art from his/her teacher in Japan. Of course, many times I felt cramped trying to copy someone else, but it is also true that I felt most comfortable and accomplished when I could perfectly internalize master's movements and posture.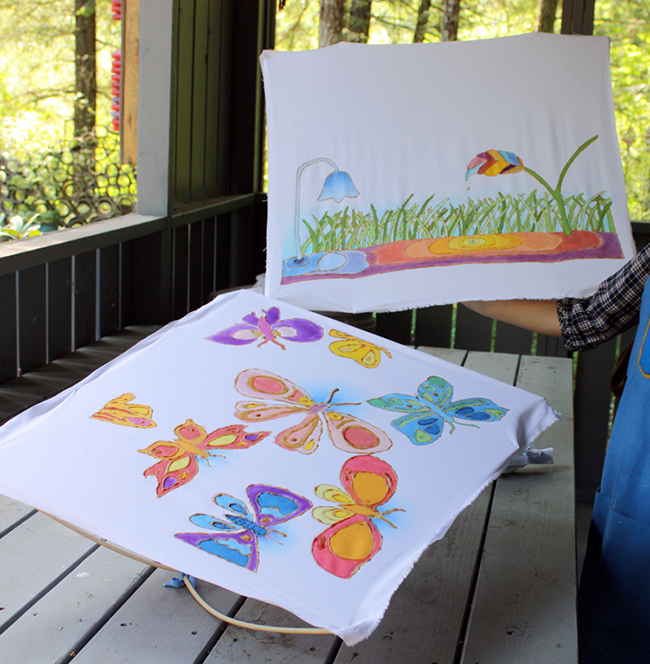 Those pieces were made by children. They used traditional yuzen dyeing tools and materials: a mulberry cone, rice glue resist… They quickly mastered how to use the tools and accomplished those beautiful pieces. I cannot believe these are their first yuzen dyeing pieces…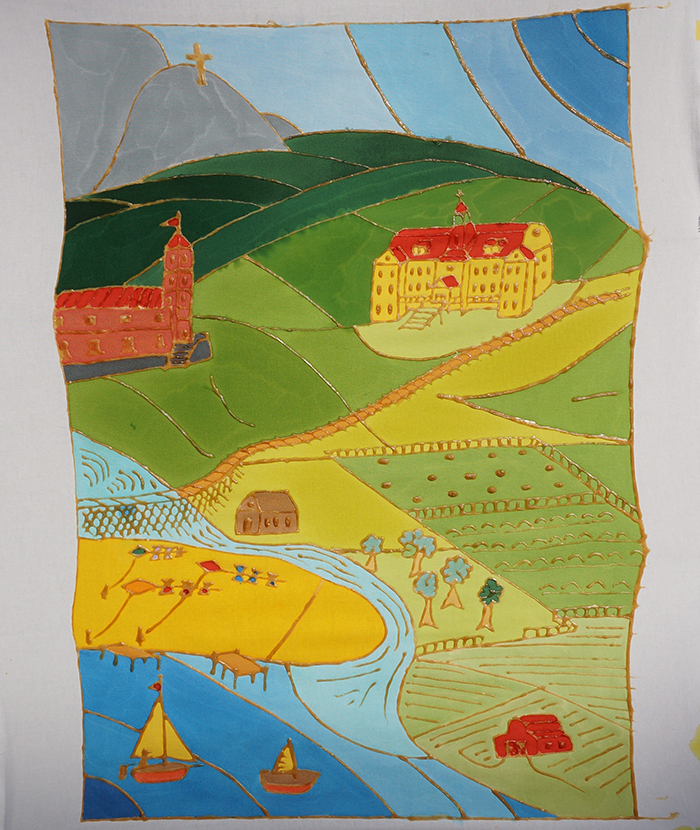 The artist is drawing scenery of the Cowichan valley: the essence of Providence Farm, Cowichan Bay and Mount Tzouhalem are captured in brilliant colors. The energy and beauty of the area are expressed in a unique style.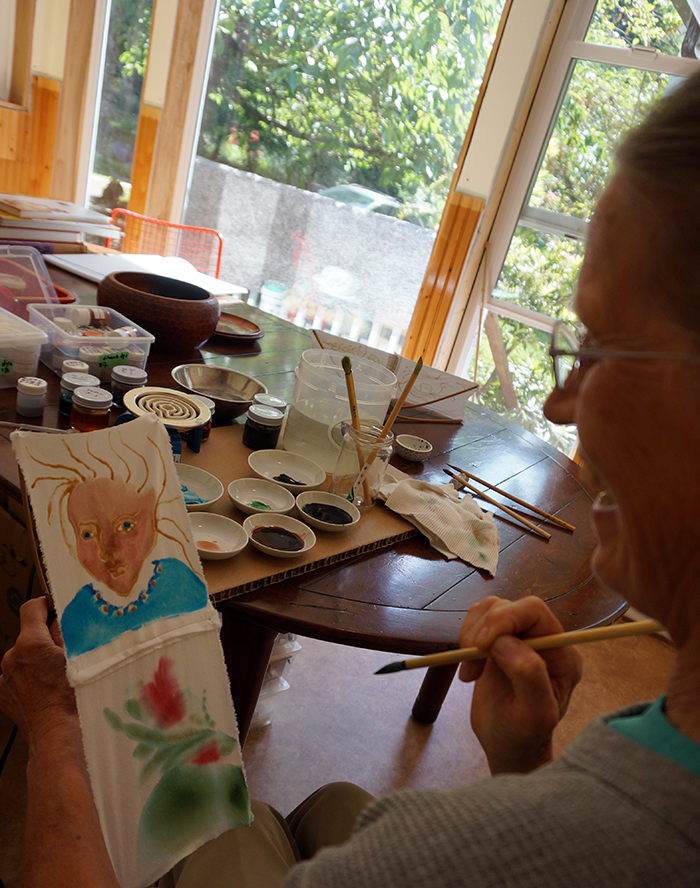 When I showed how to hold the fabric stretched by shinshi bars the artist quickly found her own way to hold it and drew this woman with no hesitation. It was fun to observe her spontaneity of trying new things.