Weaving a table mat recycling a used curtain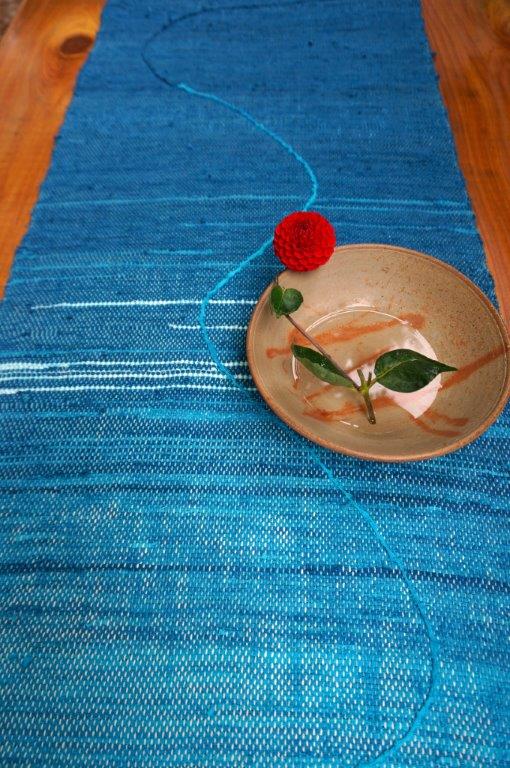 My friend, Casey, gave me her 100 % cotton gauze curtain.  I decided to make a table mat recycling it.   
The curtain was originally an even turquoise color.  I dyed one third of the original curtain in dark blue using a chemical dye.  I recolored another one third with a bleaching agent I bought at a supermarket.  I gained a nice gradation of blues.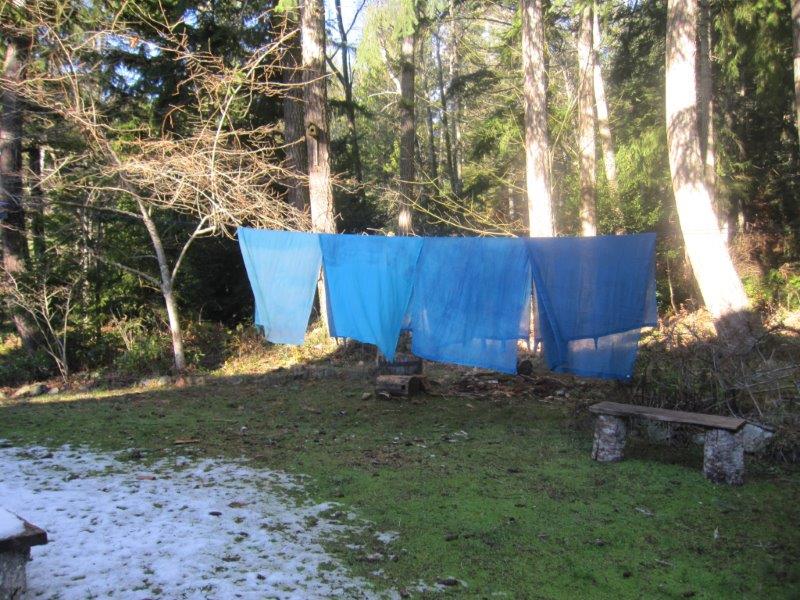 I cut the curtain into half inch wide strips with a rotary cutter.  I gained around 16 bolls of yarn.  I wove the 36″ x 20″mat  with four balls.  I used my simple table loom.  I stitched a wavy line on the mat to add some character.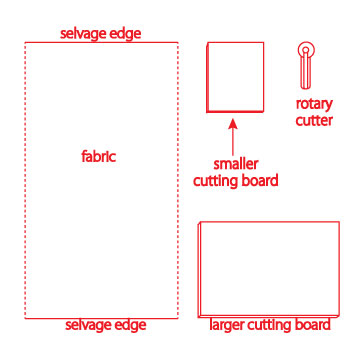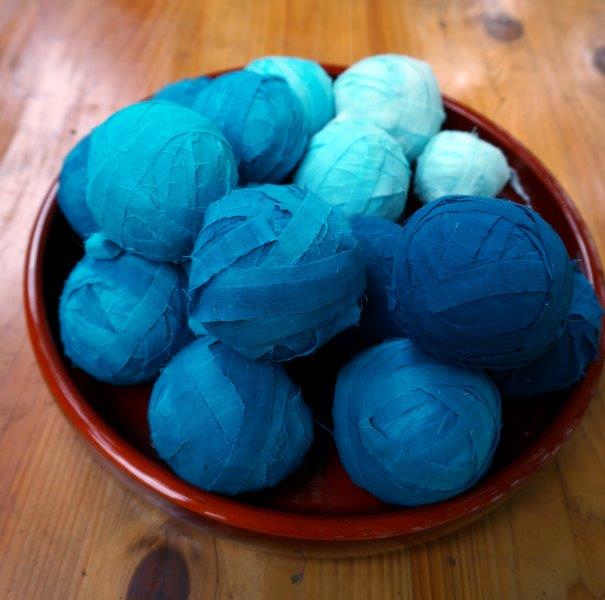 I intended to make this mat that gives an image of the ocean.  I was happy when my friend grasped my intent and named it "Cherry Point", one of the beautiful beaches on Vancouver Island.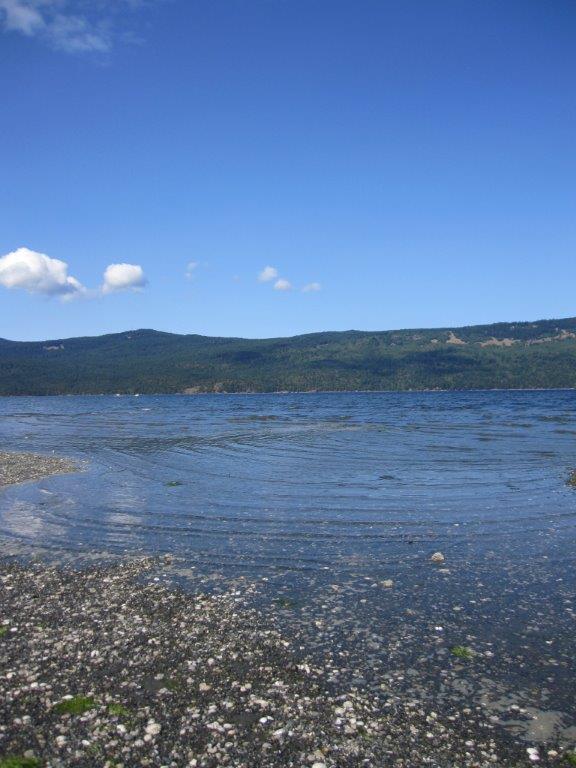 Cherry Point beach