Mushrooming

Before moving to Vancouver Island, I always lived in a big city. This is why I sometimes miss crowded subway stations, a noisy pub, and stores open for 24 hours. Not having any of them here, however, I can enjoy mushrooming in a forest.
A few weeks ago, we found huge mushrooms while walking our dogs. Every fall, we locate several dead alder trees that grow oyster mushrooms. We went to see one of the alder tree-spots, and found the mushrooms emitting a delicious odor on the forest floor next to a dead conifer tree. We quickly ran home to do some web-research, went back to harvested them, and took them to Mrs. Ingeborg Woodsworth – a mushroom hunting master – to make sure they are safe. It was cauliflower mushroom and weighed 20 pounds. We took pictures, shared with friends and ate at four meals.
When I moved to the Cowichan Valley three years ago, my Japanese friend's husband, a Canadian doctor, said to me, "Yuko, you have to be careful. When I was a medical student, I read a casefile of a Japanese immigrant family who harvested wild mushrooms themselves and suffered severely from eating them. I think that Japanese people are sometimes too confident about what they know about wild mushrooms." I sometimes thought of what he said to me. I had never harvested wild mushrooms myself before coming to Vancouver Island. Living in big cities, I've never been confident about what I knew about wild mushrooms.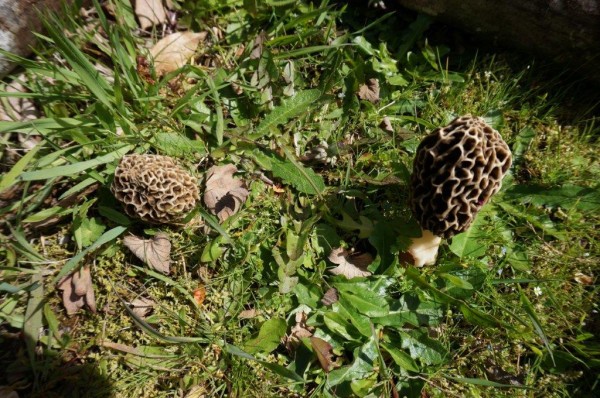 We have hunted some other mushrooms, such as oyster mushrooms and morels.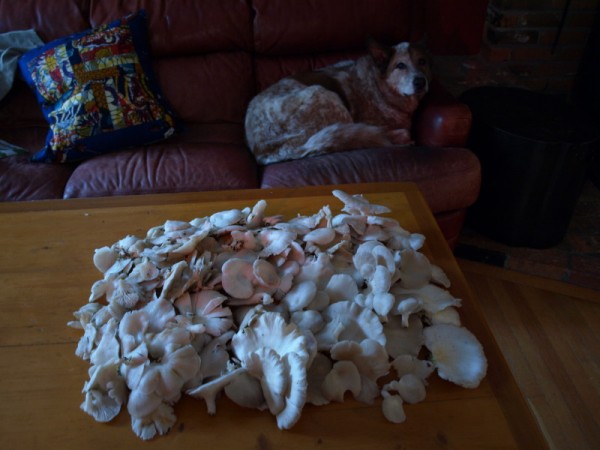 4 responses to "Mushrooming"