Curating an Artist-in-Residence in Tokyo 2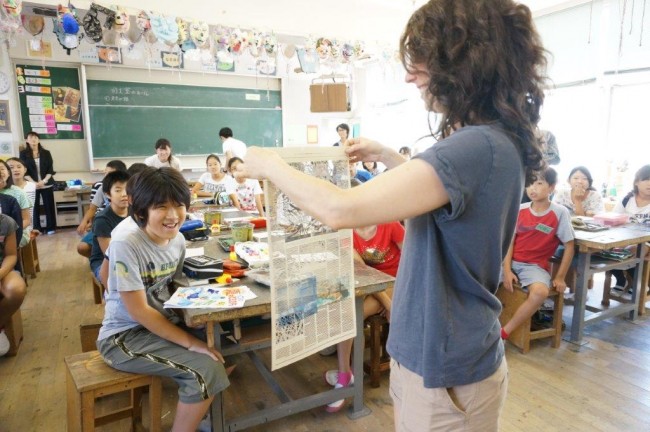 Last fall I curated community-based art exhibitions in Tokyo. They were shows in an Artist-in-Residence program that was sponsored by Ota Ward of Metropolitan Tokyo. The purpose of the program is to revitalize Ota by welcoming artists from overseas. International artists create and exhibit their works. Also they teach art workshops to local residents who will create and present art pieces in a local gallery. I invited three professional artists who have experience of teaching art to various populations.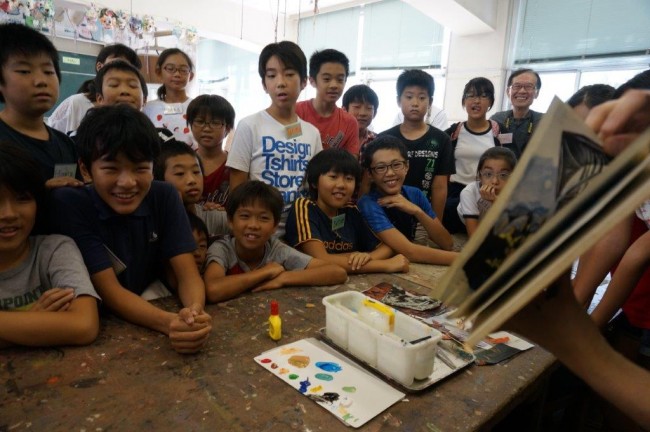 A visual artist, Shanti Grumbine, from NY taught art workshops for elementary school children. She taught how to alter a used book into a unique art book; each child created a book titled "wish for the world". Shanti asked the children a question, "What makes our world better?" Each child found a word to answer the question and wrote the word onto one of the pages. After that, they freely and spontaneously made collage and painted on the book. Their creations were installed by Shanti in a local gallery.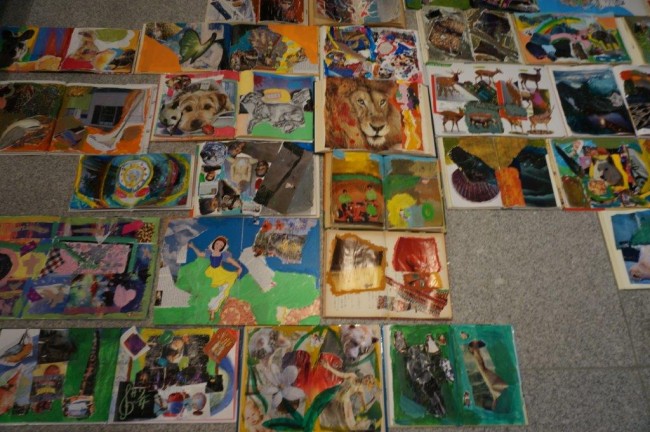 A performance artist, Effendy Ibrahim, from Singapore taught a workshop for ten local adults. Effendy facilitated each participant's creation of their own solo performance art works and at the end of the workshop each person showed a short piece. Some of the participants developed their short solo into a collaborative performance art work directed by Effendy and shown in two public presentations during the residence period.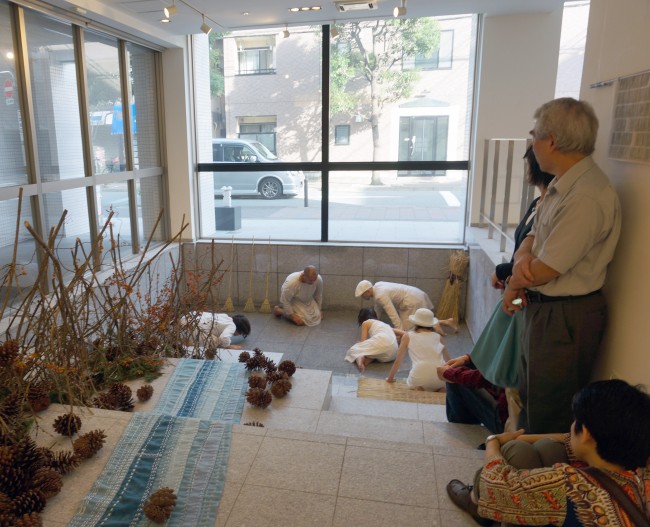 A fabric artist, Gloria Daly, from Vancouver Island, Canada, talked about her fabric art in a traditional Japanese tea house. Gloria created an exhibit made with old kimonos donated by citizens of Ota. She explained and demonstrated how she made the piece and 30 participants created pieces using some old kimono fabric. Gloria installed their fabric pieces with her own work.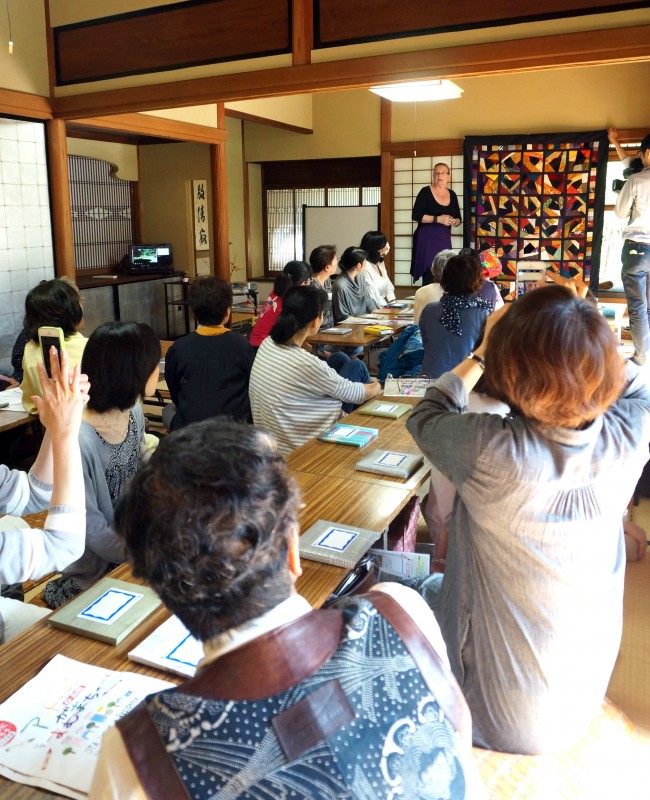 Many artists-in-residence programs focus more on artists' own creations. This program in Tokyo, however, places more weight on providing learning opportunities for the citizens; the invited artists are expected to work for local people. Shanti said to me, "I had never participated in this type of residency program before, but working with the Japanese school kids was a good experience. They were very motivated and were so curios about what I introduced them." I had lots of positive feedback from the kids, teachers at the school, local participants and the audience about what those three artists brought to the community. As a curator and coordinator, I learned so many and had lots of fun. Thank you Shanti, Effendy and Gloria!